Trincomalee, 2 April 2017: Young people make up ¼ of the population in Sri Lanka. As the driving force of the country, youth are critical for economic, cultural, and social development of Sri Lanka's knowledge and skills development.
Yowunpuraya or 'The City of Youth' – is a leadership and outward-bound training program organized by the National Youth Service Council (NYSC), part of the Ministry of National Policies and Economic Affairs of Sri Lanka. The youth camp brought together 6,000 Sri Lankans from all districts and provinces, and 100 international youth. The four-day youth camp held in Trincomalee from 29 March to 2 April 2017 consisted of exhibition stalls, competitions, interactive sessions and training programmes.
UNFPA Country Representative, Ms. Ritsu Nacken, along with the Chairman of NYSC, Mr Eranda Weliange, officially opened the exhibition section at Yowunpuraya.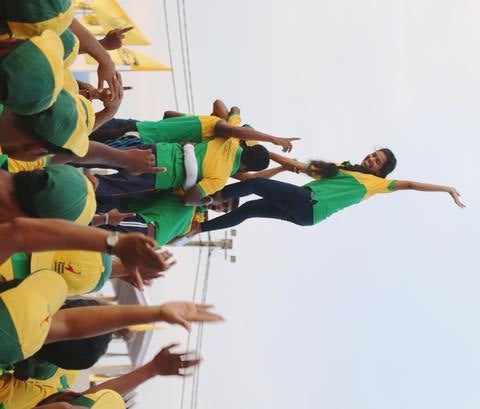 UNFPA joined the camp with its own exhibition stall on 'Love and Peace' – which aimed to increase awareness among youth about their reproductive health, rights and role in peace building.  Ms. Nacken mentioned, "Engaging youth is essential for a post-war nation such as Sri Lanka, where young people play such an important role in contributing towards long-lasting peace".
While in Trincomalee, Ms. Nacken, also met with the Governor of the Eastern Province, Hon. Austin Fernando, to affirm UNFPAs long-standing commitment to the Eastern Province.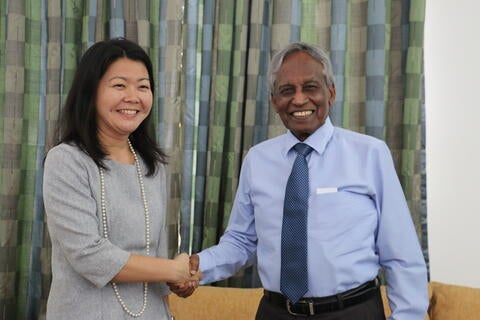 She also met with the Chief Minister of the Eastern Province, Hon. Nazeer Ahmed, and Provincial Minister of Education, Cultural Affairs, Sports, and Youth Affairs, Hon. S. Thandauthapani, to discuss the importance of investing in young people.
Acknowledging the high level of unemployed graduates in Trincomalee, Chief Minister Nazeer, stated: "It is imperative to address regional disparities among youth that exist in education and health".
UNFPA also works with Provincial Councils in the country to bring together multi-stakeholders to formulate comprehensive Youth Policies at Provincial-level. Since the start of the Youth Policy Programme, UNFPA has facilitated multi-stakeholder engagements with the Southern, Sabaragamuwa, Eastern and Northern Province.
Ms. Nacken also made a visit to the Eachilampattu Hospital and to the village community in the area.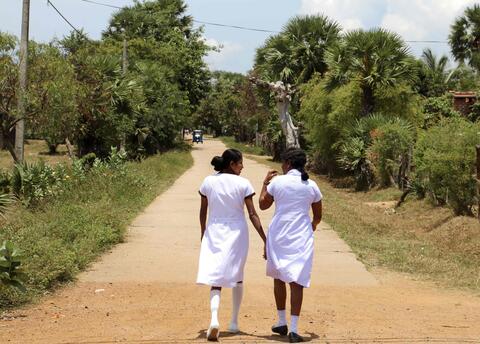 Through the visit, it was highlighted that while Sri Lanka has good national health indicators, regional disparities in access to quality health care and other services exist; the need to address these issues, while harnessing youth potential is a must in the journey towards achieving the 2030 agenda while leaving no one behind.
---------------
View PHOTOS.