Ensuring rights and choices for all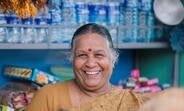 8 July 2019
Women and an Ageing Population: What are the implications for Sri Lanka?
COLOMBO, Sri Lanka (08 July 2019):  The life expectancy of a Sri Lankan woman is 79 years, as opposed to 72 years for a Sri Lankan man. This means that at age 60, females in Sri Lanka can live 19 more years, compared to 12 more years for males. With the fastest growing ageing population in South Asia, it is predicted that by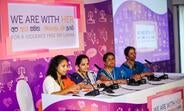 6 June 2019
'We are With Her' for a violence free Sri Lanka
Violence against women and girls is widely recognized as an international public health and human rights concern. 1 in 3 female homicides in Sri Lanka are related to intimate partner violence and 69% of such incidences...
Sri Lanka established the first maternity hospital in 1879, making it the second...

This annual report shows how UNFPA, during 2018, has helped Sri Lankan youth, women and...