Colombo, 6 October 2017:  Population ageing is accelerating in Sri Lanka at a faster rate than any other country in South Asia. There are around 2.5 million people above the age of 60 years in Sri Lanka and it is projected that by 2030, 1 in 5 people will be in this category of elderly people.  
The United Nations Population Fund (UNFPA) works to raise awareness about population ageing and the need to harness its opportunities and challenges. In partnership with the Department of Census and Statistics (DCS), UNFPA held its fourth Generation-to-Generation dialogue on the theme 'Ageing Population in Sri Lanka and its Policy Implications' in Colombo earlier today.
UNFPA's Generation-to-Generation dialogues aim to bring three generations together to collectively voice opinions on issues relating to Sri Lanka's socio-economic development.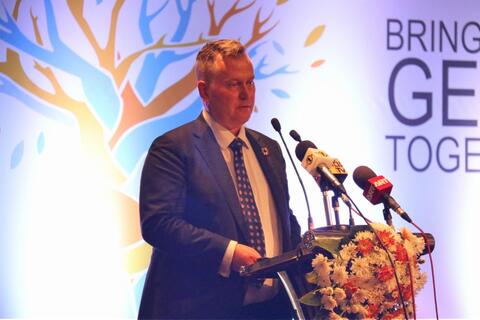 The keynote address was delivered by the UNFPA Regional Director for Asia Pacific, Mr. Bjorn Anderson. Speaking at the event, Mr. Anderson said: "UNFPA is committed to being part of the effort to ensure that the discourse on ageing shifts away from focusing on the cost and burden of ageing. UNFPA supports countries to recognize the enormous contributions that older persons can make to societies and economies. Finding holistic and pragmatic policy solutions is an integral aspect of this process."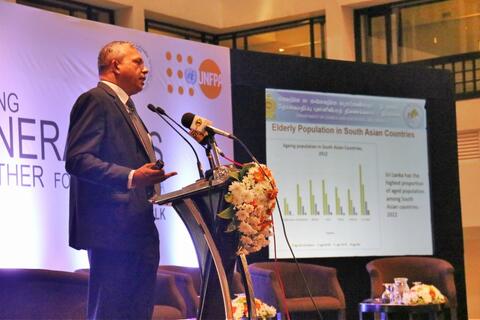 Delivering a presentation on the current status of the ageing population in Sri Lanka, Dr. A J Satharasinghe, Director General, DCS, said: "According to the 2012 Population and Housing Census, life expectancy of males is 72 and females is 79 years. This means that the majority of the elderly population will be female. We need to ensure that the country is ready for this demographic shift."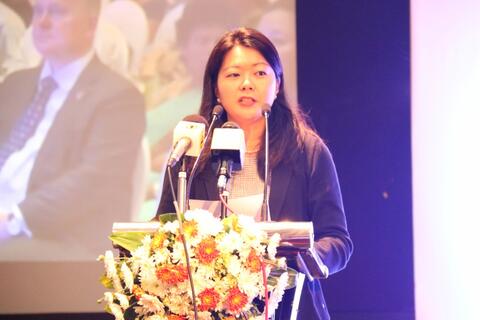 Highlighting the importance of seeing ageing as a triumph of development, UNFPA Representative in Sri Lanka, Ms. Ritsu Nacken said, "People are living longer because of better nutrition, sanitation, health care, education and economic well-being. Although an ageing world poses social and economic challenges, the right set of policies can equip individuals, families and societies to address these challenges and to reap its benefits."
At the dialogue, a thematic report on Population Ageing in Sri Lanka, jointly published by UNFPA and DCS, was disseminated. The first copy of this report was presented earlier this week, to the Minister of Social Empowerment, Welfare, and Kandyan Heritage, at the National Event marking International Day of Older Persons.
The panel discussing the report comprised of the Author of the Report, Dr. Sunethra Perera - Department of Demography, University of Colombo; Ms. Ritsu Nacken - UNFPA Representative in Sri Lanka; Dr. Harischandra Yakandawala - Director (Medical) of the Family Planning Association of Sri Lanka; Dr. Shiromi Maduwage - National Programme Officer, Elderly Care, Ministry of Health; and Ms. Piyumi Fonseka - Journalist, Daily Mirror, Wijeya Newspapers Sri Lanka. The discussion was moderated by Dr. A. J. Satharasinghe - Director General, Department of Census and Statistics.