One quarter of adolescent girls have been victims of physical violence since the age of 15
One in three adolescent girls has suffered violence committed by her husband or her partner.
Startling figures like these show us why it is important to bring the issues faced by young girls all over the world into the spotlight.
To celebrate the International Day of the Girl Child this year, the UN Gender Theme Group organized a panel discussion that was moderated by UNFPA representative, Alain Sibenaler.  The panel of four judges, each with their own expertise brought a lot of provoking questions to the table. Among the panelists were Dr. Paula Bulancea (Deputy Representative, UNICEF), Dr. Harini Amarasuriya (Senior Lecturer, Open University of Sri Lanka), Mr. Sachinda Dulanjana (Member of the UN Youth Advisory Panel) and Mr. Hans Billimoria (Director, The Grassrooted Trust).
There were some great presentations and speeches made by the panelists and lots of pertinent issues raised by the young school children during the Q & A session.
We caught up with Hans to ask him a few questions concerning the issues raised at the event.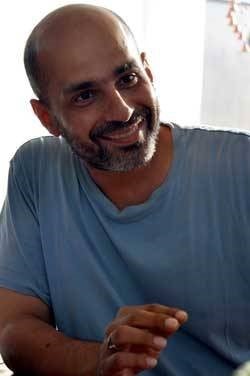 1.      HOW DO YOU THINK PREVAILING MYTHS ABOUT CERTAIN PROFESSIONS IN RELATION TO GENDER ROLES AFFECTS YOUNG PEOPLE TODAY?
The "prevailing myths" are reinforced in schools through prescribed texts, and not just patriarchal structures that necessarily pervade literature, Civics textbooks for example outline the roles of mothers and fathers, and as you may imagine, they are stereotypical and are basically breadwinner vs homemaker. if these are the values that inculcated and encouraged in schools, then we need to rethink the efficacy of any approach we have with young people – i.e. how do we convince them that what the text book says – points of view they study in order to receive marks and pass exams – are NOT always the norm? Furthermore, the stereotype of the textbook is further reinforced by the media and advertising – How many husbands are used to sell washing machines? Are their positive role models in cinema?
The Geena Davis Institute on Media and Women had some interesting findings recently (http://www.unwomen.org/en/news/stories/2014/9/geena-davis-study-press-release) and this does not take into account Sinhala and Tamil teledramas that appear willfully stereotypical of gender in our country. The challenges therefore are closer than we think, and repeatedly reinforced, so in order to change perceptions and corresponding attitudes and behaviour, we need engage more with mass media and the ministry of education, isolated campaigns will get us only so far.
2.      WHY DO YOU THINK COMPREHENSIVE SEXUALITY EDUCATION (CSE) IS NECESSARY IN SCHOOLS?
In addition to the points raised above, young people need to have the information if we expect them to make responsible informed decisions. Spiking teenage pregnancy, or increased instances of STIs often lead to lots of clucking and shaking of heads, but no one among the powers that be appears to see the value in an age appropriate approach to sexuality education. A simple NO GO TELL approach to GOOD TOUCH and BAD TOUCH with kids as young as five or six can help prevent abuse. The data exists, except it is not Sri Lankan, and until we have Sri Lankan data, or agencies awaken to serious advocacy, comprehensive sexuality education in schools will remain just a talking point.
3.       WHAT DO YOU THINK ARE THE MOST COMMON MISCONCEPTIONS SURROUNDING GENDER STEREOTYPES IN SRI LANKA?
·         The Girl/Woman is weak. This stereotyping begins early with boys who are told they "cry like girls" and then go onto more generalized concepts such as "girls can't play rugby" – although they do.
·         Motherhood is the absolute goal of existence. Stray from this and you are somehow less in everyone's eyes. How negative is the term "Bachelor"? How positive is the term "spinster?"
·         Weakness also translates into less pay for the same job – perhaps because they could never be as good as a man at doing anything.
4. HOW CAN YOUNG PEOPLE GET INVOLVED AND HELP BREAK THE CYCLE OF VIOLENCE?
Create a sustained advocacy campaign to include accurate and comprehensive age appropriate sexuality education in schools. A programme that while culturally sensitive and relevant is also informative and engaging. Ask young people to lead this advocacy programme with the Ministries of Education, Health and Justice. Include stakeholders such as the national Institute of Education, Family Planning Association of Sri Lanka and other key partners identified over the decades of talking about the need for a solution to violence. The need to reach young minds and rethink our values where necessary.
Who better to inform us than young people?
Hans Billimoria has worked in the field of HIV, gender, sexual and reproductive health and rights since 1999 in both India and Sri Lanka. He currently focuses on the economic independence of marginalized communities in Sri Lanka, helping them to break the cycle of dependence on the system.