This is the story of Nadeesha Amarakoon, Counseling Officer, National Committee on Women
"It was 1 am when I received the call about a woman in hospital, badly beaten and abused by her neighbor. The exasperated cries of her sister who had tried to send the perpetrator to jail is still ringing in my ear. A few hours after a round of written and verbal correspondence with the police, the perpetrator was apprehended. It was at that moment that I realized the importance of my role and service."
This is one of many cases of gender-based violence that Nadeesha has handled following the COVID-19 lockdown. The economic hardship due to job losses, pay cuts and the fear of the virus has led to an increase in tensions within the household, sometimes leading to violence.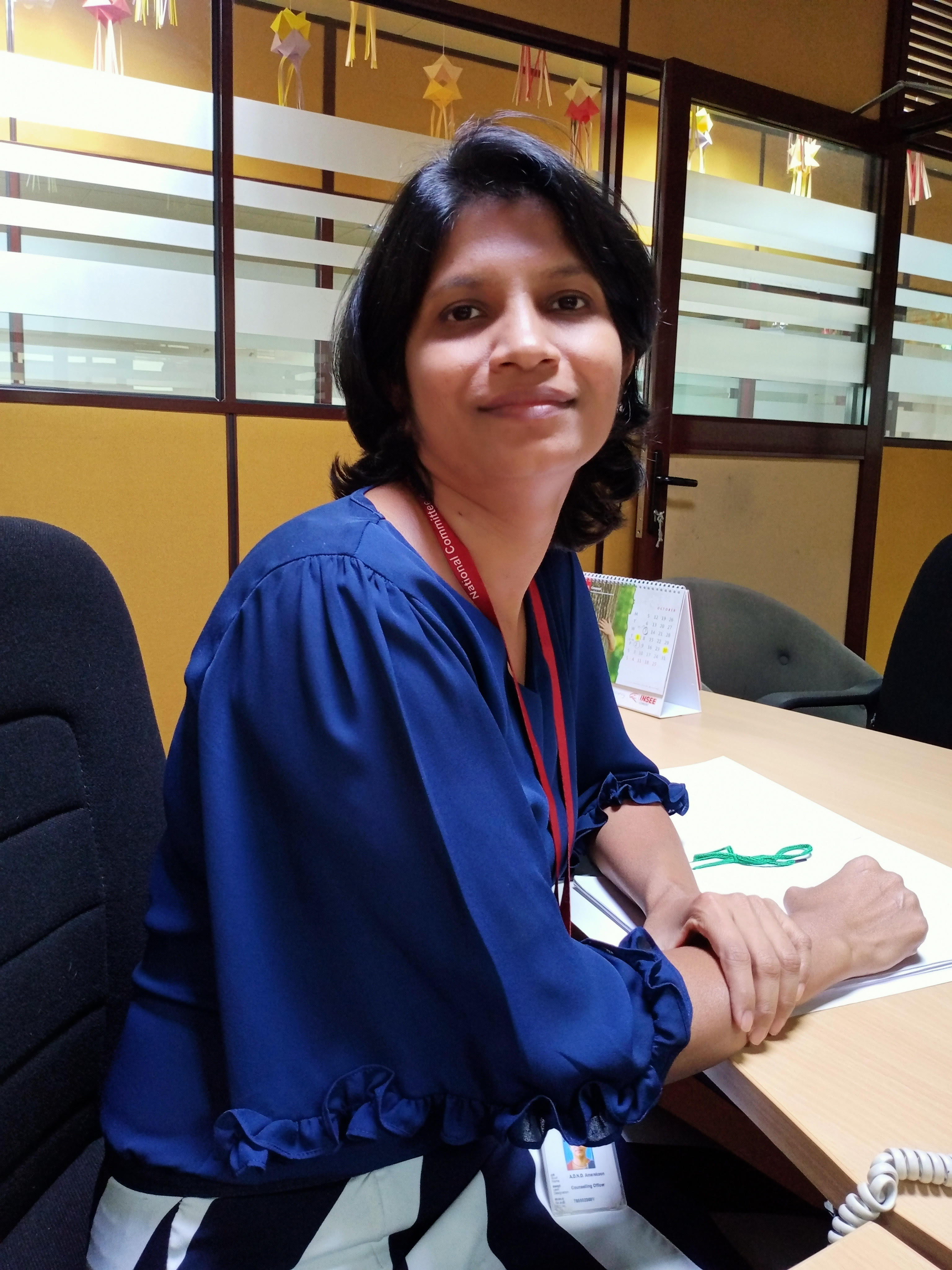 Due to this, Nadeesha, a Counselling Officer at the National Committee on Women (NCW) has seen an increase in the number of reports of gender-based violence, with travel restrictions and lockdown measures compounding existing vulnerabilities. She has also witnessed a spike in cyberbullying and violence amongst young adults.
"It is no secret that during the lockdown all pockets of society started using their social media much more extensively to keep themselves occupied and stay in touch with friends. However, as with all things used in excess, this too had a negative effect. For example, we received several reports of young girls being blackmailed for their photos by interested or past partners."
The NCW has been making strides by converting the 1938 National hotline into a 24hour service, which serves as a source of counselling, and depending on the situation, victims and survivors of violence can be referred to shelters or legal entities.
Though not a typical "frontline worker", individuals like Nadeesha have worked around the clock lending a listening ear to those who need support. She is often between a rock and hard place when she receives calls regarding cases that entail gruesome details about girls which reminder her about her own daughters. However, she finds her strength and solace through her family. "My husband and two daughters have been so understanding when I put in the long hours because they know the importance of the service I offer.
***
---
UNFPA works with the Government of Sri Lanka and other key stakeholders to ensure zero unmet need for contraception; zero preventable maternal deaths; and zero gender-based violence and harmful practices.
As we head into a period of 16 days of activism against GBV from 25 November to 10 December, this year we want to draw special focus on the many frontline health workers and service providers like Nadeesha who strive to create a safer world for all despite COVID-19. Together, let's take action to shed a light on this shadow pandemic. Let's also call for action by policymakers across the world to prioritize this issue even amidst the pandemic because the world cannot prosper if a home is not safe for women and girls. This is an important part of our commitment to leaving no one behind.
If you or anyone you know is in need of help, reach out to organisations that can support you. They will treat all information confidentially. 
Women in Need helpline - 0114718585 /  0777349100
Women's Help Line - Ministry of Women and Child Affairs - 1938